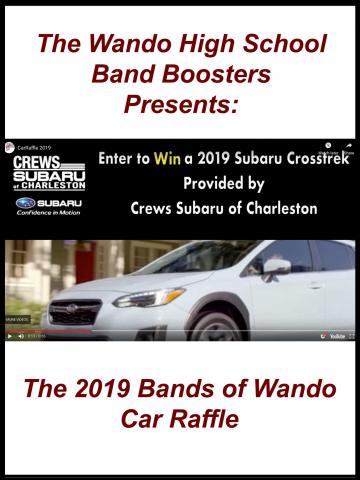 Please support the Bands of Wando with our annual car raffle. For only $20, you can buy a chance to win a 2019 Subaru Outback from Crews Subaru! You can buy a ticket online at http://wandobands.org/carraffle/ OR in person from any current band member.
We also have a video to promote the raffle & would love you to share this with friends & family via your social media networks:
Thank you again for your support of the Bands of Wando!