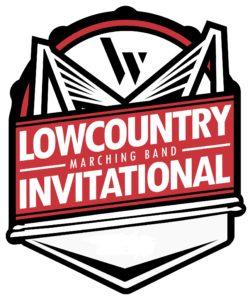 The Wando High School Band Boosters are pleased to announce the 2021 Lowcountry Invitational Marching Band Festival to be held on the campus of Wando High School in Mount Pleasant, SC on Saturday September 25, 2021.
Since 2005, the Lowcountry Marching Band Invitational (LCI) is a unique educational experience for some of the finest high school marching bands in the Southeast  LCI is run exclusively by the Wando Band Boosters. The purpose is to provide national-level adjudication for all music students who participate. The judges are solicited from among the finest music and visual educators in the country. Directors are able to participate in a post-performance critique that provides immediate and valuable feedback about their ensemble's performance.
The Festival is successful due to the support of our community and the hard work and dedication of hundreds of parent and student volunteers, but the young people are the stars of the show. We are proud to host almost 2,000 talented musicians and color guard members each year who, through tremendous commitment to excellence, treat our spectators to a day of amazing music and pageantry through the marching band activity.
Please join us for an amazing day of marching at the LowCountry Marching Invitational (LCI) on Saturday, Sept. 25, 2021