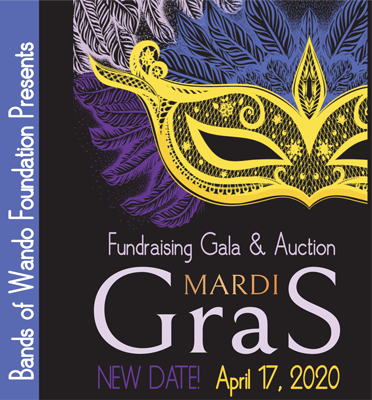 The 3rd annual Bands of Wando Foundation Gala will be held on April 17th, 2020 on the U.S.S. Yorktown.  Join us for music, food, auction, and fun.
Online Tickets and Sponsorship Form
A great evening is being planned with Cameron and the Saltwater Brass performing! Join us for dinner, live & silent auctions and lots of fun!  Volunteers are needed!
In the past, funds raised at the Gala have allowed the Foundation to purchase new instruments for the Wando, Cario, Laing and Moultrie Bands. In addition, during the 2019-2020 school year, the Foundation has expanded to provide 12 private lesson scholarships and 4 Legacy (Fair Share) scholarships based on the recommendations of the Directors, and they anticipate being able to help even more students in the future.
Gala Sponsor Letter (pdf)
Gala Sponsor Form (pdf)
Gala Donor Form (pdf)
Gala Ticket Purchase Form (pdf)
 
We would like to thank our Gala Sponsors: